COMMITTEE MEMBERS
CONNECTING AND UNITING THE COMMUNITY
The Committee for Lorne is a volunteer, community organisation that connects and unites a cross-section of the Lorne Ward's leaders, businesses, community groups, residents and home owners to work together to ensure a sustainable future for the Lorne Ward: economically, environmentally and socially
Meet Our Committee
These people will make it happen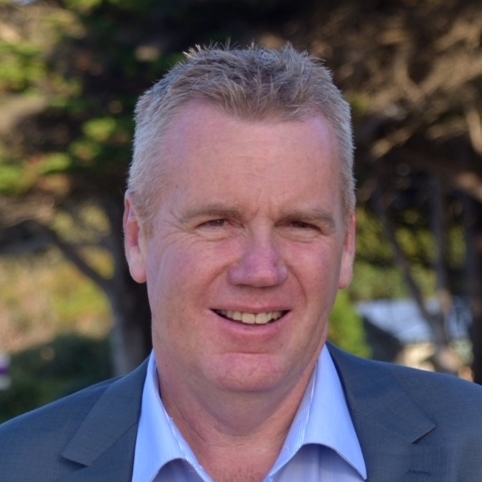 Life in Lorne started for me as the third baby delivered in the local hospital that was demolished to make way for the new hospital that now sits proudly on Mountjoy Parade today. Education commenced at the Lorne Kindergarten, progressed through primary years at the Lorne Higher Elementary School, and I completed my secondary years by school bus to Geelong College. I have been a career Estate Agent since.
Lorne has been rich in my veins from birth and cuts deeper through the four Stewart generations that preceded me. From the early days as a competitive Lorne Cricketer, Footballer and Golfer, I held administrative positions as President of the Lorne Football Club, Secretary of Lorne Football Club, Treasurer Lorne Cricket Club, Captain of Lorne Golf Club, Founding Executive of Lorne Business and Tourism Association, Chairman of the Lorne Hospital Board, Vice President of the Lorne Surf Club, Co-ordinator of the Lorne Surf Club Junior program for ten years and I am a Life Member of Lorne Surf Club.
Numerous other general committee positions and with a great respect for those that came before me, I feel that I have gathered great knowledge from many and as Chairman of the Committee for Lorne, I am committed and able to give back to a Community I'm so passionate about.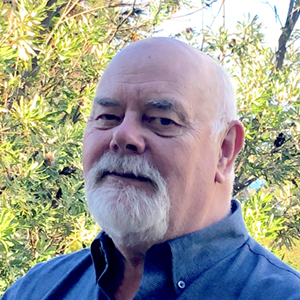 Peter Spring
VICE PRESIDENT
Peter Spring is currently vice-chair of the Committee for Lorne. Peter worked in the IT Industry from the 1960s. Peter was co-founder and CEO of Megatec, an Information Technology company established in 1981. The company built strategic business information systems for a number of multinational organisations and deployed systems throughout Asia and the United States.
In 1999, Megatec was acquired by a US company. Peter was appointed vice president, Global Sales and Marketing and was based in Chicago for nearly 2 years. Peter retired in 2003 and relocated from Melbourne to Lorne.
Peter and his wife Jan have lived in Lorne now for over 15 years and both have been involved in a number of community organisations. Peter is a member of several community organisations. He has also been involved the annual production of the Festival of Performing Arts, now in its seventh year.
Peter and Jan have two children and five grandchildren who all "love Lorne".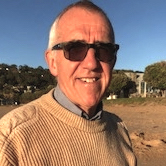 Tony's family have a long connection with Lorne. His great grandfather purchased a house here in the early 1900's. His great grandmother and 2 great aunts lived in Lorne until the death of the last great aunt in 1995. Tony and his wife, Heather, along with their 3 children, holidayed in Lorne from the mid 80's, before finally succumbing and buying their own home in 2010.
They hope to make Lorne their permanent home in the next 18 months. Tony is a 3rd generation lawyer, a barrister, practising, these days, principally as a commercial mediator. Tony believes that the strength of Lorne is the strength of its community and is a volunteer with several local clubs, most notably the Football Club – where for home football games, he can be found in the scoreboard; and the Aquatic Club – where on busy days he can be found driving the courtesy bus.
As a member of the Committee for Lorne, Tony brings the perspective of an out of towner – if 3 nights a week away from Lorne counts as that. Tony is particularly keen to see that as Lorne evolves, it does so while preserving all that we love about Lorne as it is now.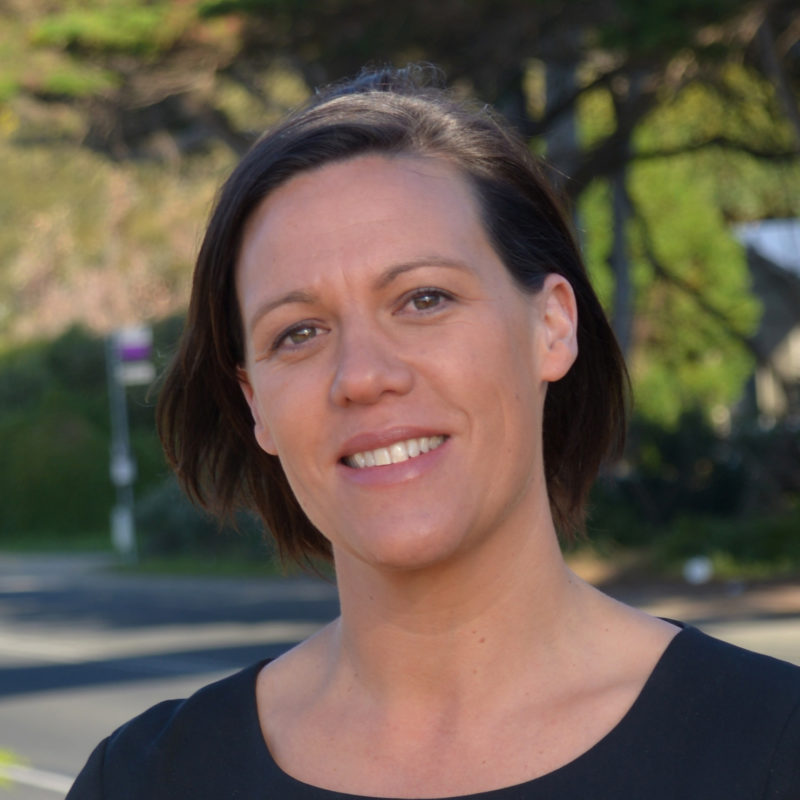 Karen Stribling
As a fourth generation Lorne local, I have a strong association with Lorne and a passion for the town.  I spent my school years in Geelong, moving to Melbourne for university and have been fortunate to travel to many countries around the world; but Lorne has always been my home. My husband and I have chosen to raise our family in Lorne, we purchased our home here, our two children attend Lorne P-12 College and I continue to enjoy a long career at Great Ocean Road Real Estate as a Licensed Estate Agent.
As a parent of children in this small community we all have to chip in and support each other, which is one of the strengths of the Lorne community. My involvement (past and present) includes assisting with Lorne Nippers, the Lorne Kindergarten and Lorne P-12 College. I look forward to being part of the Committee for Lorne and working on projects to make Lorne an even better place to live.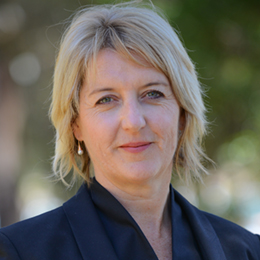 Kate Gillan
Kate Gillan is CEO of Lorne Community Hospital and Otway Health. She has extensive experience in Nursing and Health and 15+ years in executive leadership. She places a very high value and importance on contribution to the community, especially in rural communities, recognising the significance and the important impact that health services provide. The Committee for Lorne provides an opportunity for community leaders to come together to support Lorne and surrounds to thrive.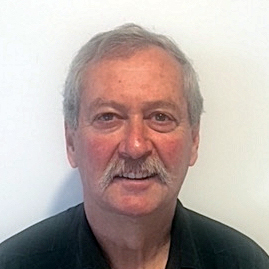 Chris Tutungi
Chris has lived in Lorne all his life. He is married to Carol and they have 3 children and 4 grandchildren (all wonderful).
He has been involved in many sporting clubs and enjoys going to the local football and fishing when time permits. Educated at Lorne HES, RMIT, and Melbourne University school of Dental Science. Chris spent 32 years as a Dental Technician and Dental Prosthetist.
Chris has been involved as a volunteer with CFA, Lorne Lions, and Lorne Aquatic and Angling Club, Lorne Football and Netball Club. He enjoys meeting the many new people that have come here to call Lorne home, and the local characters that make up our diverse community.
Chris spent many years involved in the tourism industry and was Chairperson of Lorne Business and Tourism Association for 8 years and represented the LBTA at Surf Coast Tourism board meetings. He enjoyed the work and commitment of the other LBTA committee members as they developed marketing strategies such as "Love Lorne" to promote Lorne to our visitors. Chris is particularly grateful for the opportunity to be involved in the Performing Arts festival for many years.
With his wife Carol, Chris owns and manages Lorne Bush House Cottages and Eco Retreats. He loves Lorne's beauty and the way nature changes, and what we see here every day.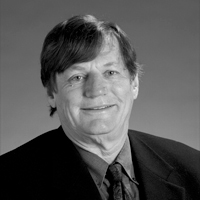 Graham Brawn
Graham and Trish bought their Lorne home in 1981 just 15 months after returning to Australia to live in Victoria. After 15 years in North America, where over 15 years Graham did post graduate study, worked with architects in USA and Toronto, and for 10 years ran his own strategic consulting company and architectural practice in Vancouver and Edmonton he was appointed Professor of Architecture at the University of Melbourne. When the children had grown up, not unlike many non-permanents, they changed their community focus from schools to Lorne. Long term supporters of the Lorne Sculpture Biennale, they served on the committee, introduced the education programmes, initiated the location and purchase of "The Pack" and then, this year, funded the materials for the Couta Boat. Graham has served on the Great Ocean Road Coast Committee of Management, was a community representative on the Stribling Reserve Master Planning project, and is currently coordinating the Committee for Lorne's Action Plan for achieving a permanent population of 1500.  The family are associate members of the Bowls Club, The Lorne Aquatic and Angling Club, and the Friends of Queens Park.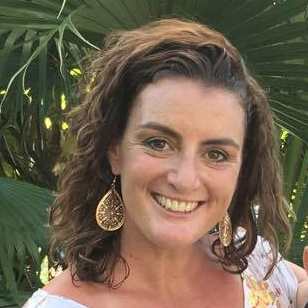 Carly Enticott
After moving to Lorne in 2006 I made my way straight to the Lorne Football Netball Club to find a game of Netball and have barely left since. I began coaching within weeks of arriving and have now coached well over 300 games with the club across all grades and still remain an active player. I feel I have many connections to our wonderful town, being a small business owner, working as a Registered Nurse at our amazing hospital, having a small family involved with both the school and pre school care and multiple sporting activities, and a husband who has a strong connection with the Surf Club. Being an active community member is important to me to ensure we are shaping our towns future in an informed manner while also maintaining professional relationships with the multiple agencies working with our community.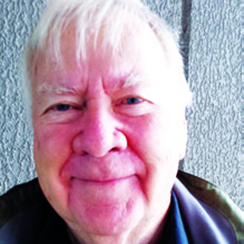 Ian Brown
Ian is a first generation Biomedical Engineer with a degree in Electrical Engineering and a PhD in Biomedical Engineering. He has undertaken research projects in a number of medical research facilities including Monash University Faculty of Engineering, Birmingham University Medical School, The London Hospital Medical School, University College London, Monash University Centre for Biomedical Engineering (Director), and The Monash University Rehabilitation Technology Research Unit (Director). He has undertaken research in the areas relating to muscle biomechanics, Parkinson's disease, motor neurone disease, assistive technology and gait analysis.
Ian also worked for the Federal Department of Health, Therapeutic Goods Branch where he was the first Biomedical Engineer and where he established the Therapeutics Devices program, responsible for the regulation of medical equipment and devices in Australia.
In retiring from Monash University, Ian established a medical technology consulting company, which he operates from Lorne with clients across Australia. Ian and his wife Anne live in Lorne, and on the Board of the Committee for Lorne, Ian wishes to represent his community.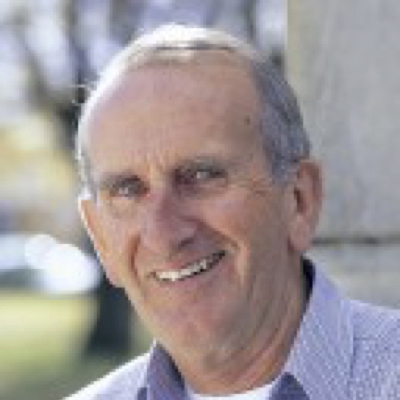 Alain Purnell
Alain was born and raised in Geelong and in his early teens the family moved to Melbourne. He first holidayed in Lorne in 1953 staying at the Kalimna Guesthouse. Lorne became home in 1998.
Alain studied Chemical Engineering at Melbourne University and worked in the chemical and petrochemical industries before joining BHP. During his 28 years with BHP, Alain working in many challenging roles. He was Manager, Corporate Planning until a change of direction led to him becoming GM Environmental Affairs, a position he held until retirement. He served on the Board of Landcare Australia, for eight years and for similar periods since retirement on the Corangamite CMA Board and the Western Coastal Board.
He is involved in various community activities in Lorne being Co-founder and Co-convener of LorneCare. He also runs the Summerhills Community Fireguard Group in North Lorne.
He loves Lorne because of its natural beauty and feeling of community.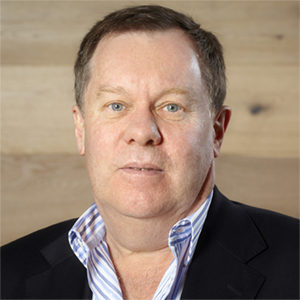 David Worth
In 2018, our holiday house of 20 years became our new home and I am looking to spend the majority of my time in the Lorne community.  I am now, "sort of" retired.
In my business career of 40 years I started as a chartered accountant in Adelaide, and then an executive director of the Linfox Group of companies and I have more recently spent 15 years as a shareholder and director of a property development company in addition to other business assignments.
I am currently Secretary/Treasurer of the Lorne Aquatic & Angling Club.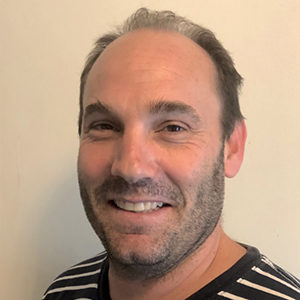 Paul Upham
My first experience with Lorne was a holiday rental in 1984 over the summer. My parents then bought the lease of the Lorne Hotel with Garry and Loretta Parsons in 1989 stating to me and my siblings that they'd brought the biggest holiday house in Lorne! I had a wonderful time during these years but unfortunately all good things came to an end and the hotel was sold in 1995.
Lucky for me, my father purchased the pub again in 2008 and in 2015, I decided to leave the corporate world and bring my family (wife Jane, son Angus and daughter Matilda) to Lorne and partner with my father in the lease of the hotel.
I've very much enjoyed running the hotel, meeting great people and becoming part of a wonderful community. I am currently the vice-president of the Lorne Business & Tourism Association (LBTA).
I look forward to being part of the Committee for Lorne and assisting with continuing its great work.