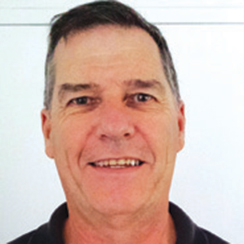 Don's career in procurement had its beginning in the family company, R.K. Morgan, after finishing school in Seymour.
He worked with them for eleven years before moving to Fluor Australia, a US multinational engineering and construction company. However, the bulk of his 25 years in procurement was spent with BOC Gases in Melbourne until he retired……. to Lorne of course.
There were three highlights in Don's career of which he spoke with passion. The first was his involvement producing a high volume, light, easy to use gas package with an integrated valve regulator known as INHALO and used in patient care.
The second was helping procure the materials for the inaugural helium purification plant in the Southern Hemisphere in Darwin. This involved organising the shipping in of 30,000 tonnes of equipment "delivered damage free".
The third was working on the Westbury project in Tasmania where BOC tapped into Esso's Bass Strait natural gas pipeline and built a mini LNG plant.
Don was introduced to Lorne by his wife of 38 years, Christine. After they were married, they spent every Christmas with her parents in Smith Street until the house was sold. The Baldwins bought their own house in 2011 with retirement in mind and in 2014 moved in permanently.
Don is a member of the winning Lorne Bowls pennant team and Secretary of the club. He is also Secretary of the new Men's Shed and a member of the Aquatic and Football Clubs. He loves the movies and admits to being a serious fan of the Game of Thrones and House of Cards series.
He travelled frequently during his career but has also enjoyed cruising around New Zealand and Australia for pleasure. His plans in retirement include touring Europe, parts of Canada and Alaska.
The Baldwins have two daughters, a grandson and are learning fast about grandparent duties.