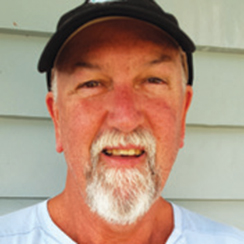 It just happened to be Clean Up Australia Day when I met Keith leaving the water from a dive to remove rubbish under the pier.
He has been diving for 45 years racking up over 2,000 dives around the world. "By far the greatest experience was in The Galapagos Islands." Clearly he loves travel having been to 114 countries with more in the pipe line.
"My bucket list has nearly been ticked off"
Recently he and 20 friends and family celebrated his 60th birthday in India, especially memorable because a friend successfully carried off a hoax text from the Chief Minister of Rajasthan.
His serious scuba diving started after he and some mates had a go at competitive spear fishing. One day he questioned the killing of fish and decided looking at them might be a preferable option. He also took up underwater photography for a while. However he does love to be a fisherman every now and again and throw a line in. He is on the committee of The Aquatic Club.
Keith has always loved open ocean swimming and competes in about six events a year, including the last 17 Pier to Pub Swims but "I have noticed I am getting slower every year."
This Colac boy looked on Lorne as his second home because of all the time he spent here on holidays. After school he began work in a farm machinery company which became a career for him. He married and had four children and says he is still waiting for grandchildren.
He bought his house in Lorne 20 years ago with retirement in mind. Five years ago he did just that and became a permanent resident. After all the countries he has seen, he emphatically says, "There is nowhere better place than Lorne!"