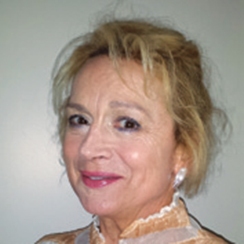 In 1970 Marianne's father bought a bush block at Cathedral Rock, built a weekend house and a tennis court. Without electricity and only hand pumped water Marianne's family enjoyed holidaying in a natural environment until after the '83 fires when it was rebuilt with modern conveniences.
Marianne grew up in Melbourne in an extended family of nine. She was educated at Korowa, taking speech and drama as extras and engaged in all sporting activities available at school as well as squash, tennis and surfing with family.
When her Fine Arts course was compromised by a teachers strike, she and a friend went to Perth. Marianne stayed on and took her first job with a mining company. With knowledge of the share market garnered at family Sunday lunches, she funded a three year adventure working overseas. In London she worked several years with an innovative, fast growing company, which computerised theatre bookings and later, in Teheran, where her brother was working, she taught English.
On her return home she spent seven years with an eminent physician and surgeon, who educated her in medicine, terminology and practise.
At this time she began classical ballet, then modern dance at The National Theatre before switching to the Drama School.
After graduating she studied television techniques and earned small roles in several drama series, TV commercials, 3 major ABC productions and an award winning film. After 2 years cast in "Prisoner", she took a break in Africa until she had to return suddenly to care for her mother.
Marianne worked as a volunteer in the legal fight for Vietnam Veterans compensation related to Agent Orange.
She met Tom in Portsea but only 12 years later did they romance to marriage in 2003. Happily, they purchased a holiday home in Lorne. In 2007 their community involvement included taking over the reins of the second Lorne Sculpture Exhibition committee.
Her interests include ornithology, golf – now a 30 years member at Lorne, swimming, bush walking, the natural environment and art.